Packaging Inspector – NIGHT Shift $16.75/hr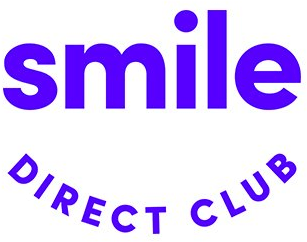 SmileDirectClub
Antioch, TN


$16.75 per hour

Permanent

Full-time
US-TN-Antioch
Job ID: 2021-11532
Category: Production & Manufacturing
Job Type
Full-Time
Overview
Packaging Quality Inspectors – Night Shift
We're Access Dental Lab, and we believe everyone deserves a smile they'll love. We also believe that you deserve a job you'll love. Good thing you found us, and we found you. At Access Dental Lab, we're all about empowering transformation. We want people to become more confident in how they look, how they feel, and how they think. So we're spreading smiles and positivity all over the country. It's no small task. That's why we're looking for energetic, passionate, and confident team members who can help turn frowns, in to life-changing grins. Are you up for it?
Our Orthodontic Production facility has an immediate need for Packaging Inspectors. The successful candidate will lead the effort in providing our customers with a quality product.
Responsibilities
Operates independently from the production function, to assess and determine quality status of each order and meet FDA regulations.
Accepts/Rejects all finished orders by the following: confirming specifications; conducts visual inspections; returns non-conforming products for re-work; and ensures re-work has been followed through the process.
Consistently records quality related results in accordance with prescribed good documentation practices requirements.
Determines the need and executes the halting of operations due to adverse quality conditions in an effective and timely manner.
Performs product and component verification prior to, during and after production activities.
Performs and conducts both product and process audits to quality standards throughout all stages of the manufacturing process.
Identifies sources of quality defects and communicates with quality leadership and engineering on said sources.
Execute verification of product/component against approved quality document or record.
Work with production, engineering, customer service and technical support in solving problems directly related to quality assurance
Maintains a safe and healthy work environment by following strict standards and procedures set forth.
Identifies sources of ergonomic and safety concerns throughout manufacturing processes.
Understand and adheres to guidelines established and Standard Operating Procedures.
Monitor and observe operations to ensure they meet production standards as needed.
Recommend adjustments to the process.
Report and Discuss inspection results.
Provide training and support of internal/external quality concerns.
Assist the Quality Department with special projects as needed.
Qualifications
It will really make us smile if you have…
"No Task is Too Small" attitude
Experience in a manufacturing environment
Ability to work in a fast paced, repetitive atmosphere
Positive and team building energy
Experience in a dental or orthodontic lab is a plus but not a requirement.
Physical Requirements:

Lifting – Must be able to frequently move and lift items up to 50 lbs.
Grasping – Must be able to pick up objects with fingers
Reaching – Must be able to regularly use hands and arms to reach for objects
Standing or Sitting – Must be able to remain in a stationary position 80% of the time
Fine motor skills and ability to perform repetitive motions
Vision capabilities, including depth perception, attention to detail, and color
Engage in frequent bending, stooping, squatting, pushing, and pulling of parts/part containers
Internal Requirements:

Less than 5 attendance points on file at the time of the interview
No disciplinary actions on file within the last 12 months (Any corrective action on file that is written or above)
Benefits of Joining the Club

Medical, Dental and Vision Insurance
401K with match
PTO
Aligner and Whitening Benefit
Collaborative work environment and positive culture
Company Profile
SmileDirectClub was founded on a simple belief: everyone deserves a smile they love. The Company is the first digital brand for straightening your smile, created after the realization that recent trends in 3D printing and telehealth could bring about disruptive change to the invisible aligner market by matching licensed professionals, a quality clear-aligner product, and customers together. By leveraging proprietary, cutting-edge technology, SmileDirectClub, LLC-affiliated dentists are providing greater access of care to consumers who couldn't otherwise afford orthodontic treatment to get a better smile.
What is SmileDirectClub?
What are our customers saying?
What is a SmileShop?
What is our culture like?
How do you celebrate your team members?
PI143977355
SmileDirectClub