Warehouse Associate – Nights – $16.75/hr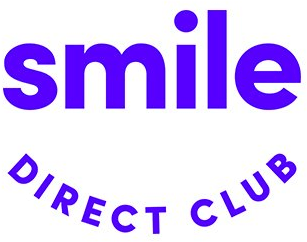 SmileDirectClub
Antioch, TN


$16.75 per hour

Permanent

Full-time
US-TN-Antioch
Job ID: 2021-12601
Category: Production & Manufacturing
Job Type
Full-Time
Overview
We're Access Dental Lab, an affiliate of SmileDirectClub, and we believe everyone deserves a smile they'll love. We also believe that you deserve a job you'll love.
Good thing you found us, and we found you. At Access Dental Lab, we're all about empowering transformation. We want people to become more confident in how they look, how they feel, and how they think.
So we're spreading smiles and positivity all over the country. It's no small task. That's why we're looking for energetic, passionate, and confident team members who can help turn frowns, in to life-changing grins.
Are you up for it?
We are looking for a Warehouse Associate, reporting to the Team Captain, Materials, that will be accountable for receiving incoming materials, stowing of materials, and distributing goods throughout the production facility. Must be able to work a 12-hour shift (AWS) 6a-6p or 6p-6a. This role will work closely with the manufacturing teams to ensure the production lines are stock to support each day's work. The ideal candidate will be someone that can work independent of direct oversight.
Pay Rate: $16.75/hr
NIGHT SHIFT (6p – 6a)
Culture:
Clean, Climate Controlled Facility: Light industrial, automated equipment
Work Life Balance : Alternate working schedule allows you to work 182 12-hour shifts vs. 260 8-hour shifts giving you more days off for the same hours worked.
Break Importance : First-class common area equipped with 5-Star Vending, prayer rooms, wudu stations, full "Go Green" dish/cutlery provider and cleaning service, and storage locker availability.
Team Member Rewards and Recognition : Internal reward system "Chompions" where you cash in reward points for gift cards and prizes; rewards luncheons for achieving team goals; "Grinner of the Month" program that recognizing TMs exemplifying our "Truths to Grin By"
Career Growth Opportunities : Promotion eligible after 6 months of proven success in role
Responsibilities

Operate Material Handling Equipment – Sit down Forklift, Stand-up Lift and Electric Pallet Jack
Unload delivery vehicles, stage inventory to be received and put-away materials in racking or take direct to production lines
Utilize Paper Receipts, Pick Tickets and/or RF Units to support Inventory management
Retrieve inventory from storage locations/racking to be staged for loading onto shuttle truck
Monitor stock levels on the production floor and proactively deliver replenishment inventory to production lines, following FIFO/FEFO logic
Read production schedule, work orders, shipping orders, or requisitions to determine items to be moved, received, or distributed
Sorts and places materials or items on racks, shelves, or in bins according to predetermined sequence, such as: size, type, style, color, or product code
Performs warehouse functions, inventory cycle counts, housekeeping (5s) and general duties as assigned my management
Operate under specific quality standards to support medical device manufacturing environment
Qualifications
It will really make us smile if you have…
2+ years' experience operating material handling equipment
Highschool Diploma or GED
Attention to detail, accuracy, and strong organizational skills
Proven ability to work independently with limited supervisory direction
2+ years' experience in manufacturing or distribution environment
Excellent verbal and written communication skills
Ability to read and interpret procedures, and regulatory documentation
Working knowledge of Microsoft Office (Word, Outlook, and Excel)
For internal ADL team members/applicants with 1+ year of ADL tenure, no forklift experience is required. We will train you!
Benefits of Joining the Club

Medical, Dental and Vision Insurance
401K with match
PTO
Aligner and Whitening Benefit
Collaborative work environment and positive culture
Company Profile
SmileDirectClub was founded on a simple belief: everyone deserves a smile they love. The Company is the first digital brand for straightening your smile, created after the realization that recent trends in 3D printing and telehealth could bring about disruptive change to the invisible aligner market by matching licensed professionals, a quality clear-aligner product, and customers together. By leveraging proprietary, cutting-edge technology, SmileDirectClub, LLC-affiliated dentists are providing greater access of care to consumers who couldn't otherwise afford orthodontic treatment to get a better smile.
What is SmileDirectClub?
What are our customers saying?
What is a SmileShop?
What is our culture like?
How do you celebrate your team members?
PI149630328
SmileDirectClub